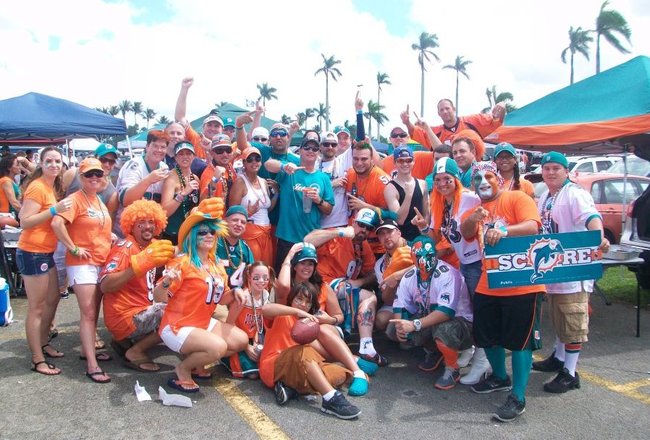 The New York Jets are favorites to beat the Miami Dolphins in their rematch from their overtime thriller a month ago. The Dolphins should have won that game and maybe would have had Head Coach Joe Philban not freezed Jets' kicker Nick Folk. Dolphins had blocked the kick but the officials blew the play dead because of the timeout. While the Dolphins should have won the game, there are still some areas they can improve on.
Get Reggie Bush involved early:
Bush went down with an knee injury in the second half of the Jets game. He was having a really good game up into that point, rushing for 61 yards and averaging 6.1 yards per carry. Getting Bush the ball early will take pressure off of Ryan Tannehill.
Tannehill can't turn the ball over:
In their three wins, Tannehill has not turned the ball over once. In the three Dolphin losses, he has turned it over at least once. With no Darrelle Revis this time, it will help Tannehill, but he had to protect the football if the Dolphins have a chance.
Defense has to get pressure on Mark Sanchez:
Everyone knows Sanchez is a gambler and will give the defense opportunities to get turnovers. Sanchez did throw for 306 years the last time these two teams played, but he also had two interceptions as well. Defense has to be ready when he gives them chances to collect turnovers.
Slow down Shonn Greene and the Jets' running attack:
Greene is expected to start Sunday after he left Sunday's game against New England with an head injury. Greene had played a little better after a slow start to the season. He had a breakout game against the Indianapolis Colts two weeks ago, and the Dolphin defense will have to game plan for him.
Limit Dustin Keller's touches:
Keller has played much better since returning. Against New England, he had seven catches for 93 yards. Without Santonio Holmes for the rest of the season and with Stephen Hill be so undependable catching the football, expect Sanchez to try and target Keller early and often.
Convert on third down: 4-12 and 4-13, those are the numbers of the Dolphins on three down the past two weeks. They will need to improve on this going forward. Dolphins have only scored 17 points the past two games and this is a major reason why. Yes their defense has been very good, but you have to take pressure off of them and score more than 17 points.
Considering how close the game was last month, there is no reason why the Dolphins can't defeat the Jets this Sunday. If they can do all of the things I mention, they will be in great shape to come away with the win.