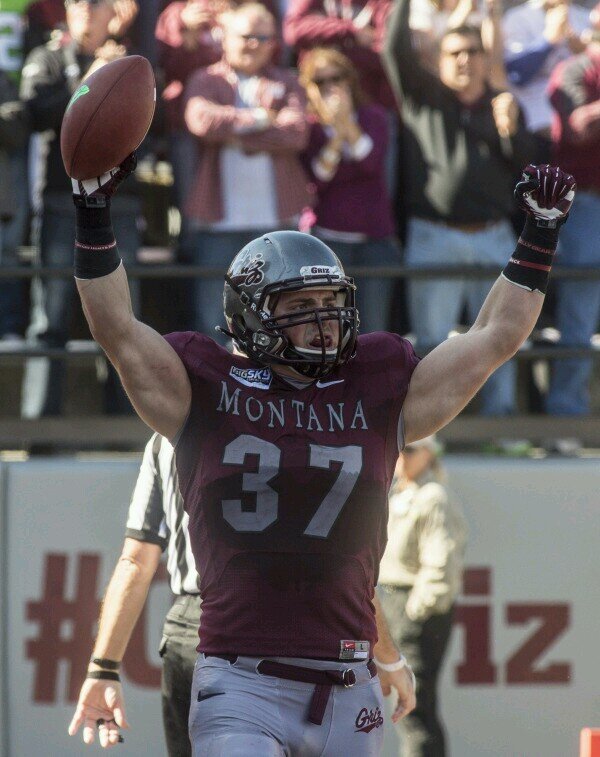 With the their second pick in Rd. 5 the Dolphins added linebacker Jordan Tripp of Montana. Tripp is also a long snapper and might take over that role which would mean the end of John Denney in Miami. Denney has been in Miami since 2005 and was very vocal of the Wells Report when it came out and made waves with his comments. I am sure the Dolphins not wanting to stir the pot anymore didn't like seeing Denney so vocal during that time. Tripp also brings a ton of energy and speed as a linebacker. He can run sideline to sideline well and is also a good special teams player.
CBS Bio on Jordan Tripp
NFL.com Bio on Jordan Tripp
In the 6th round the Dolphins added another WR when they took Matt Hazel out of Coastal Carolina. Hazel can play both the inside and the outside WR positions but lacks size and speed. He has outstanding hands and catches everything.
CBS Bio on Matt Hazel
NFL.com Bio on Matt Hazel