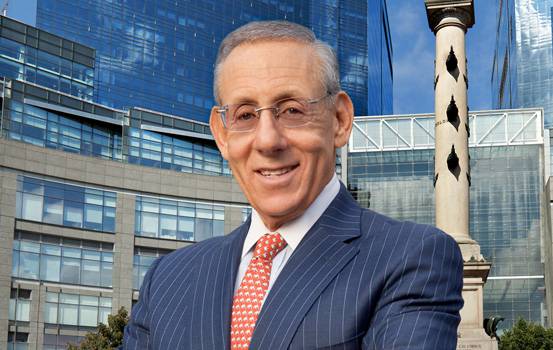 Miami Dolphins principal owner Mr. Stephen Ross is back making headlines with talk of Los Angeles.
In an interview Ross said he can see an NFL moving to LA within 5 years.
He says it won't be an expansion team but a team moving there. Ross said, and I quote..."I can see it coming" and "certainly within 5 years."
Now, one might wonder how can Ross be so sure of this? Well, he could be just guessing or he could have heard a rumor or two from the owners meeting that was held a couple weeks back. A cynic might think he is so sure because he plans on being that owner who is going to move there within 5 years.
Ross still claims he wants to stay in Miami and wants to get the renovations done for the stadium. Problem is Miami-Dade county is refusing to work with Ross in any way. Ross has tried twice now to do stadium upgrades and both plans were shot down either by the Florida state government or Miami-Dade County government officials. Now Ross is on his third plan, which is paying for the upgrades 100% out of pocket with no tax dollars and taking no tax breaks at all, but getting an event fee paid to him for every major event the stadium holds. Which sounds fair and if the people who run Miami-Dade County don't jump over this offer they are utter fools. That is a different story for a different day though. If this third plan Ross has proposed gets shot down one would have to believe Ross would consider moving the team to a city that wants NFL football; and LA being the city at the top of that list.
Another thing to remember; the Dolphins can pack up and move at anytime. Ross owns the team and 100% of the stadium. The Dolphins have no lease with the city of Miami or Miami-Dade County. If they want to move tomorrow morning they can as nothing can stop them. Jacksonville is locked into a long-lease, Buffalo is locked into a long-lease. The Rams are a team always mentioned but there is a ton of red tape there and the city keeps meeting the demands which refuses the team to get out of their lease. It is difficult if not impossible for San Diego or Oakland to move with-in the state as it pits state government officials against each other. Really the only NFL team that is "lease free" and is open to move at its own free will is the Miami Dolphins!
Do I think Ross wants to move the team to LA; Nope! Do I believe if he fails on this third attempt to get stadium renovations will he consider or possibly move to LA; Yep!