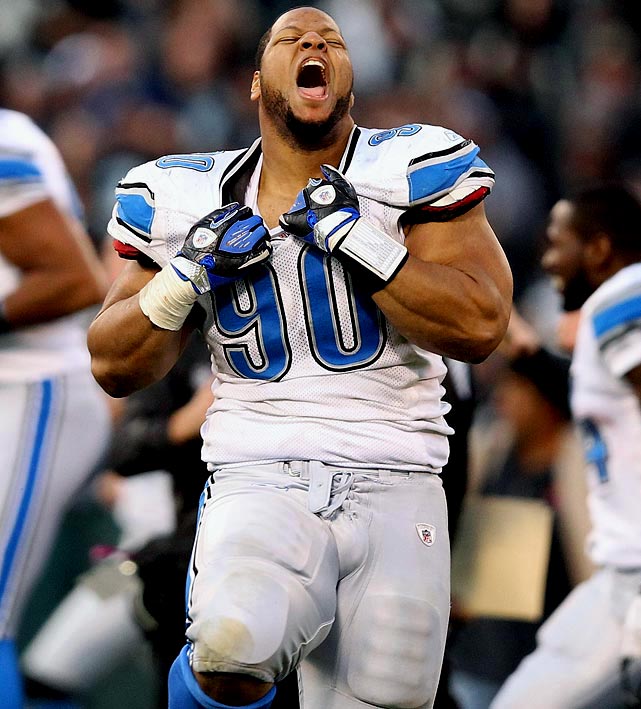 Will he or wont he that is the question. This seems to be an annual event for Dolfans.
2 seasons ago it was Mike Wallace. Last season Branden Albert and as the negotiating process opens on NFL free agency, now we are talking about Ndamukong Suh. Though there is a
BIG
difference. Wallace and Albert were All-Pro's, but they were not elite game changers.
That is no slight too either. They have been paid like elite game changers, but really aren't. What do I mean by game changer? I mean the offensive/ defensive coordinator walks in the meeting room on Tuesday morning of game week, writes a jersey number on the board and says "it all comes down to stopping this guy."
Elite game changer. Wallace doesn't command that, and no offensive lineman ever does, but Suh? An absolute yes! Any Dolphin fan that saw Suh toss Mike Pouncey like a rag doll last season should feel the same way.
I started early this offseason quietly thinking, hoping the Fins should go after Ndamukong Suh., but like many, I thought Suh's cost would be prohibitive.
The Fins cleared the cap space and have the ability to shed more, and now it seems possible. Which begs the question, should they? Would the money be better spent by signing the Patriots FS Devin McCourty? This would theoretically weaken the Patriots and fill a need for the Dolphins. Plus from all reports, this is a weak draft class for safeties. The Fins could also go after someone like Seahawks CB Bryon Maxwell, a tall CB that would again fill a need for Miami.
The Fins may even be able to do both for the same money that Suh is reported to cost.
There are other needs the Dolphins could address. Signing Mike Iupati at guard would solidify the guard position, or Jeremy Maclin would be a nice fit at WR. All of those free agent signings would, should improve the Fins, but none of them are Suh. They all want to be paid top dollar, but none of them are elite, none of them is dominant.
Suh is both.
In the end I want Suh here. Very rarely do elite players become available. I don't care about the money, it's not my money and Steven Ross is rich, so if he is ok with it, so am I. (Actually, every Dolphin fan should be ecstatic that we have an owner that obviously does not mind spending money.) If Jared Odrick is going to command $7 million a year and Randy Starks is getting $5 million, I'll take Suh for $13+ million, because I think he is that much better.
In my heart though I believe he will sign elsewhere, somewhere that is closer to winning a Super Bowl trophy than Miami.
There is a part of me that suspects the media have exaggerated the Fins interest just so they can continue their invented meme of Miami not being able to land the "Big Fish." I hope I am wrong on both counts.
Like I said, I want him in Miami.
Will he or wont he, we'll know in a couple of days. Everyone enjoy the weekend.
@carlccrowley