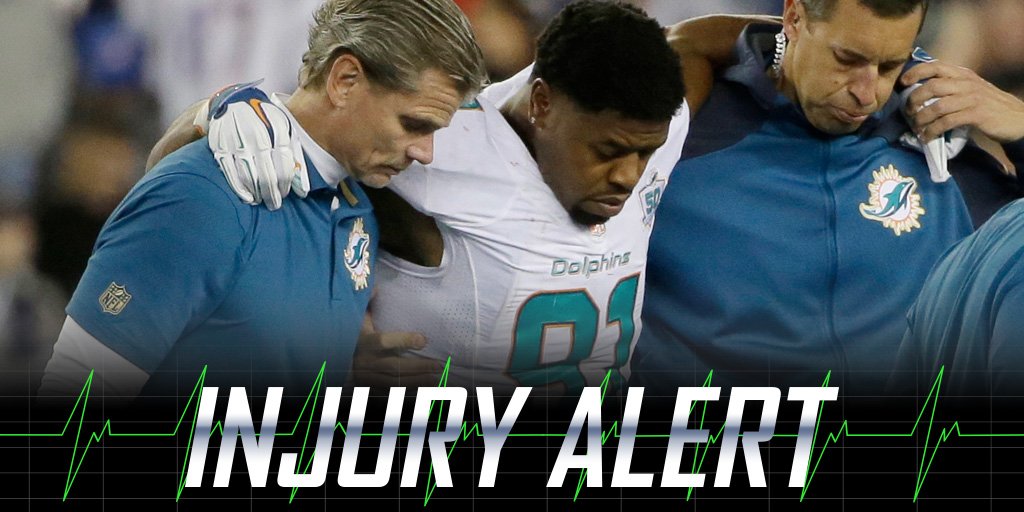 The last 2 games showed to be the exception and not the rule. Miami was destroyed and owned in every way tonight vs the Pats. Dan Campbell's honeymoon is over in Miami after this embarrassing loss.
To put salt in the wound the Dolphins saw Cam Wake probably play his last game in a Miami uniform. He ruptured his achilles tendon and his season is over. Wake who is older and has a huge contract already told the front office he wasn't going to take a pay cut in 2016 prior to the start of this season. Miami now has no reason to hold onto him and pay him anything as he is an older player coming off a major in jury. Expect to see him let go in the offseason.
The news got worse for Miami when Devante Parker had to be carted to the locker-room with a foot injury. The same foot injury he had at Louisville and caused Parker to miss almost all of training camp and the preseason. Another first round draft pick for the Fins that looks like will not make a contribution this year.
And the Fins started the night losing JuWuan James to a toe injury. And don't just brush that off, a toe injury caused the retirements of Larry Csonka and OJ McDuffie. Those are very painful and serious.
With 4 losses and being 0-3 in the division the Dolphins playoff hopes are all but over. Now its a matter of how much heart this team plays with the rest of the way.