Early morning 4am update for everyone. Late last night the Dolphins signed offensive tackle Jermon Bushrod. The former Saints and Bears player is coming off major shoulder surgery but should be ready for the start of training camp. Along with Sam Young who was signed two days ago the Dolphins now have 2 decent back-up offensive tackles, something they didn't have last year. Bushrod should be viewed only as a back-up offensive tackle.....but this is the Miami Dolphins and there is always more to the story.
The Miami Herald is reporting the Dolphins view Bushrod as competing for a starting guard spot as well. That's right, it appears the Dolphins have once again gone cheap on addressing the guard issue. And if you think you have seen the last of Dallas Thomas and Billy Turner think again. The newspaper is also reporting the coaches have put both players (and I use that term loosely) on a strict diet in hoping to get them into better shape. So, it looks like nothing has changed with the guard position again. It will be Thomas and Turner and now throw into the mix an older vet coming off major shoulder surgery who has never played guard before in his life. The Dolphins will also address guard in the draft per the report, but I have little hope there as the last 3 guys this team (and mind you they promoted the new GM from within and the scouting team is the same) has drafted at guard are Thomas, Turner, and Douglas who are all bad players. I don't know who Ryan Tannehill pissed off in a former life but I feel for the guy.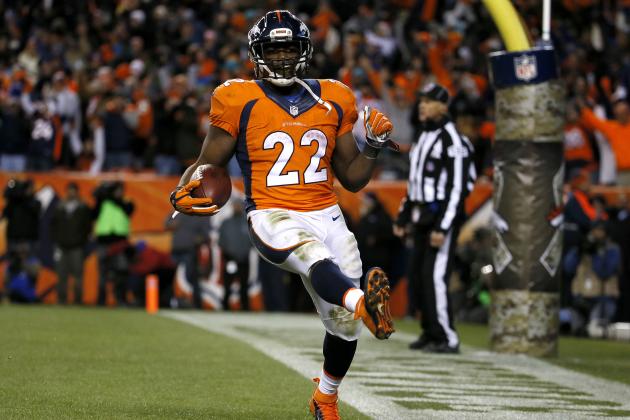 There is no word on if Denver will match the offer sheet given to CJ Anderson. Many people are totally buying into what John Elway and Denver said a week in regards to CJ Anderson and taking it as gospel. They said they would do everything in their power to match any offer sheet. Which I hate to break it to ya folks, that's what every team says about every player in this league. Something you say out of respect.Not to mention Denver right now has a ton of issues. Von Miller is going to break their bank and the team doesn't have a QB and is losing to the Browns in trade talks to get Colin Kaepernick. I'm not sure if CJ Anderson is a high priority for them or if they want to spend $4.5 mill a year for him and $6 mill in year 1. I would like to see CJ Anderson in Miami, but going back to the offensive line, if the Fins are going to go on the cheap again at the guard position and not even bring in capable guys who have experience at guard, it doesn't matter if CJ comes or not. The same issues Miami had last year will be there this year. So why pay any quality RB anything to just get stuffed at the line and struggle behind a garbage offensive line.
Also a quick note before I wrap this up, the Dolphins re-worked the contracts of Byron Maxwell and Kiko Alonso. The Fins are saving money with Maxwell and with Alonso they added a year and actually gave him a little raise. Not big money by any means but Alonso got a year added to his deal and a small bump in pay.
I expect more signings between today and Sunday but nothing big. Per multiple reports the Dolphins are out on Robert Ayers and the Dolphins do not want any of the 3 big name CB's left on the market. More
Dumpster Diving
for the Fins.
I don't want this article to be 100% negative or have a total negative tone to it, so I will say this and I feel strongly about it. The one good thing about this free agency period is the Dolphins have cleaned out a few "problem players" from their locker-room and brought in some good character guys. Brought in guys like Bushrod and possibly/hopefully CJ Anderson who have ties to Coach Gase. Guys who won't cause issues in the locker-room and guys who know what coach Gase is about. I know Mario Williams had his issues in Buffalo but Mario has tied to Vance Joseph the Fins new defensive coordinator so I don't expect those issues to carry over to Miami. Brent/Miko Grimes were causing issues behind the scenes in Miami, Rishard Matthews ended 2 of the last 3 seasons in Miami "inactive/coaches decisions" because he broke numerous team rules during weeks of big games and he was a malcontent behind the scenes, Olivier Vernon had his issues behind the scenes from stories I was told.
Let's keep it real for a second; the Dolphins aren't going to be very good in 2016. Face reality folks, this team is lacking in many areas and is going to do a slow build through the draft. This is the beginning of a process and the Dolphins are letting guys go this coaching staff didn't draft or bring in. Throw that on top of the Fins not buying any big free agents and its a slow rebuild. They can spin it any other way they want but just look with your eyes. They are stock piling compensatory draft picks for next year. This is the "new Dolphins" people. The days of overpaying for free agents is clearly over! The Dolphins locker-room and culture around the team will be vastly different next year, and it will be for the better! I expect all of the drama to go away. The guys that are being brought in are high character guys who have worked with Coach Gase or other Dolphins coaches in the past. And that is a good thing.
Enjoy your Friday everyone.