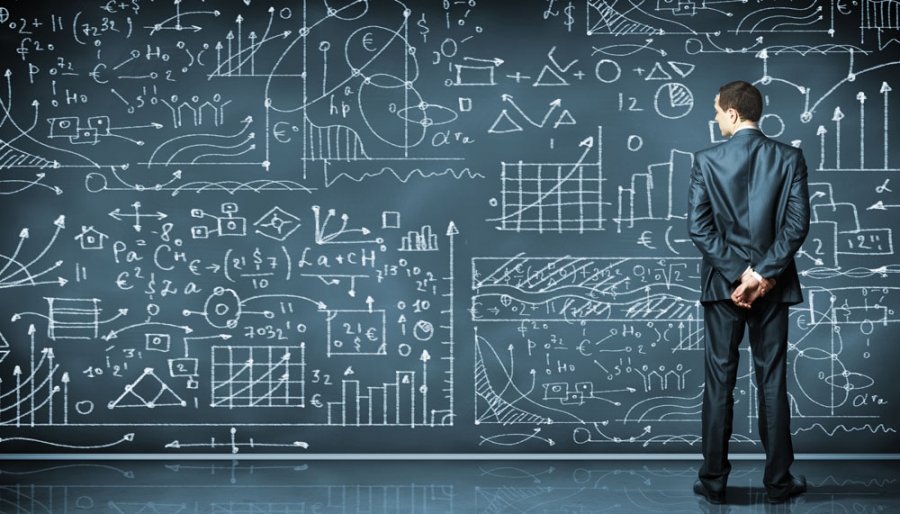 This will be my second year writing this article. Last year I had the team finishing 9-7 but missing the post season. I was wrong on the offseason part for sure, but close enough in record that I feel confident that I may be close again. One caveat I always take into consideration is injuries. Unfortunately they are unpredictable and can really change the season. So I never assume the starting unit remains healthy all season when writing this. With out further a do, here is where I see the season going:
Week 1 vs Tampa Bay Bucs-
this may not be a homecoming of Amy sorts for the Grimes family. Miko being as out spoken as she is, especially (still) about the Dolphins, may or may not be in attendance. But the real story is how the Dolphins can slow Jamie's Winson and their high powered offense down. With Martin out, I feel the Dolphins will need to stop the run and force turnovers late to come out on top. Let Miko excuses begin!
Dolphins 27 Bucs 23 (1-0)
Week 2 @ LA Chargers-
How weird is that to still read or say? The Chargers just can't catch a break as the injuries to their WR corp continued with the loss of Mike Williams their first round pick this year. Philip Rivers crumbled late last year and I don't think that changes. Miami can win this game if Bosa and Ingram don't cause havoc for Jay Cutler. I like the Dolphins here.
Dolphins 23 Chargers 21 (2-0)
Week 3 @ New York Jets-
I don't believe in ealy season trap games. If the Dolphins start out as I have predicted, it is absolutely a must win against a team who likely will be 0-2. Have you seen the Jets this preseason? Woof. Dolphins pick up the W.
Dolphins 31 Jets 20 (3-0)
Week 4 vs New Orleans Saints (London)-
The Dolphins once again to head to London with breakout offensive star Jay Ajayi playing in front of his home fans. The Saints are a tough team to get a read on. Adding aging Adrian Peterson with an aging Drew Brees, who traded their best player on offense to the Patriots (damn you, Saints). I feel Cutler will help guide the win and Ajayi will go for 150 yards
Dolphins 34 Saints 28 (4-0)
Week 5 vs Tennessee Titans-
Back to the states and the request of not having a bye after London was granted. Outside of Melvin Gordon, the Dolphins haven't faced a stud running back until today. They get tested early and often. Jet lag and the Murray/Henry combination give the Dolphins their first loss
Titans 21 Dolphins 17 (4-1)
Week 6 @ Atlanta Falcons-
The NFC champs are loaded with talent on both sides of the ball. For Miami to win this game, they have to control the clock and lock down Julio Jones. I just can't see it from the defense to shut down Matty Ice and co.
Falcons 34 Dolphins 24 (4-2)
Week 7 vs New York Jets-
I don't think this needs much explination. I see Ajayi going for a huge game and a sweep of the Jets, who may be winless still at this point.
Dolphins 27 Jets 17 (5-2)
Week 8 @ Baltimore Ravens (Thurs)-
On paper, the Dolphins are more talented than the Ravens. But Joe Flacco has owned the Dolphins. Miami went to Baltimore last year on a 6 game winning streak and got thrashed. Until I see otherwise, this probably is a loss
Ravens 21 Dolphins 17 (5-3)
Week 9 vs Oakland Raiders (SNF)-
Anyone remember the last time the Dolphins played on Sunday Night in primetime at home? 2010 against the Jets to be exact. That game was a loss. The Raiders are a team to be reckoned with this year. If the Dolphins are at full strength, this will be a tight game. Derek Carr and company win on a final drive in the 4th quarter
Raiders 27, Dolphins 24
(5-4)
Week 10 @ Carolina Panthers (MNF)-
The schedule makers were really kind to the Dolphins giving them another primetime game. The Panthers have had their fair share of injuries and if last year was any indication, they may have some trouble stopping the Dolphins passing game.
Dolphins 30 Panthers 23 (6-4)
Week 11 Bye Week-
Miami is in decent position to make a run to the post season. The schedule however, gets a little tougher
Week 12 @ New England Patriots-
They come off the bye week and have to go to a place they haven't won in since 2008. The Patriots are very difficult to beat anywhere, but home is a very tall order. Gase's bunch last year almost pulled off a miracle come from behind attempt last year but fell short in the final seconds. They need to keep this one close for their next meeting.
New England 35 Dolphins 28 (6-5)
Week 13 vs Denver Broncos-
A welcome return home to a team with many flaws on offense (health, QB play) but a very good defense. This game will come down to the wire but I see Jay Ajayi closing this one out in the 4th quarter for a big win to keep their playoff hopes alive.
Dolphins 17 Broncos 16 (7-5)
Week 14 vs New England Patriots (MNF)-
Remember when I wrote they needed to keep their first game against the Pats close? This is the reason why. This game will determine their season, if they sink or swim so to speak. Miami, up until the final week last year, split with the Patriots and all wins were at home. With a raucous crowd and throw back uniforms, the Dolphins find their groove and pull off a major upset on national TV to keep their hopes alive.
Dolphins 28 Patriots 24 (8-5)
Week 15 @ Buffalo Bills-
The Dolphins went into the dead of winter to a place they always struggle and pulled off a big win. The Bills are looking towards the future and may have Peterman starting at this point. The Dolphins will again, turn to Jay Ajayi for the victory on the road
Dolphins 21 Bills 17 (9-5)
Week 16 @ Kansas City Chiefs- Kansas City is a tough place to play. We don't know how this team will perform with the changes on offense, will Alex Smith or Patrick Maholmes be at quarterback? I am not sure if it matters, the Dolphins will have a hard time winning this one on the road Chiefs 27 Dolphins 21 (9-6)
Week 17 vs Buffalo Bills- Unlike last year, the Dolphins were not locked into the post season by week 17. I think this will come down to a heavy dose of play action as Buffalo will try to stack the box to force Cutler to beat them. I like the Dolphins winning this game on a career day from DeVante Parker Dolphins 27 Bills 20 (10-6)
Rejoice Dolphins fans, Adam Gase has landed the Dolphins in another playoff berth. I am not sure how it will play out, but lets get there first. 10-6 is a phenomenal job in year 2 with more adversity. The importance of this is winning those first 4 games, or at least 3 out of 4. If they can't, then we will be looking at a drop to 8-8 or 7-9. Here is how I see the Divisions playing out:
AFC East: NFC East:
Patriots 12-4 Giants 11-5
Dolphins 10-6 Cowboys 10-6
Bills 6-10 Eagles 8-8
Jets 1-15 Redskins 7-9
AFC North: NFC North:
Steelers 11-5 Packers 12-4
Ravens 8-8 Vikings 9-7
Browns 6-10 Lions 7-9
Bengals 5-11 Bears 4-12
AFC South: NFC South:
Titans 10-6 Falcons 13-3
Texans 9-7 Buccaneers 10-6
Colts 7-9 Panthers 9-7
Jaguars 3-13 Saints 6-10
AFC West: NFC West:
Raiders 12-4 Seahawks 12-4
Chiefs 10-6 Cardinals 10-6
Broncos 8-8 Rams 5-11
Chargers 6-10 49ers 4-12
@ternisse13